A visit to Fayette State Park

(or what I did on my summer vacation)

By Kevin Novak
For those of you who have never been to Fayette, it is a charming destination in the upper peninsula of Michigan, located on the Garden Peninsula on the shores of the Big Bay De Noc. It has a natural harbor known as Snail Shell Harbor because of its shape. Unfortunately no tour boats are currently visiting Fayette on a regular basis from Door County and it is a fairly long drive around the Upper Peninsula to get there by car and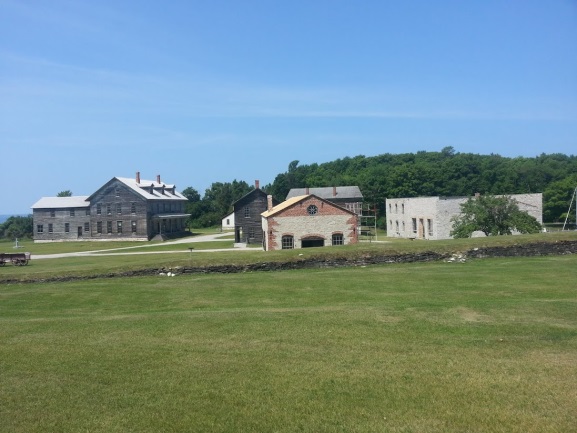 it takes the better part of a day to travel there by sailboat from the cruising grounds of Door County. However this is a destination for boaters looking for an experience that is not typically available on the great lakes. For those of you who have been to Fayette in the past, it has changed much in the last 15 years and is worthy of another visit.
When Fayette first became a cruising destination, many of the buildings were undergoing stabilization to prevent further deterioration from the years of neglect. Now the Park is undergoing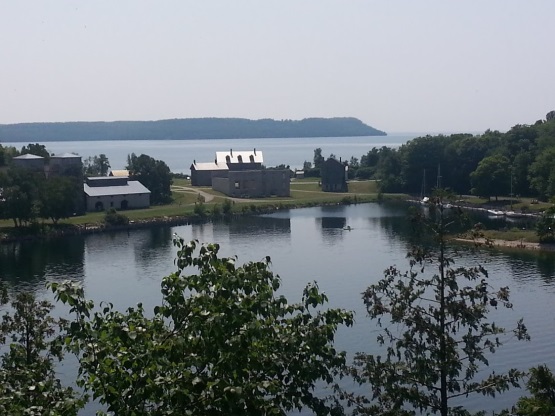 restoration efforts to return the surviving structures to the period when Fayette was a bustling iron smelting town. Years of research has uncovered a wealth of historical information about the site. This information has been added to the many placards that are located around the site and has been used to construct an accurate scale model of the site when it was in operation. This model accompanied by an audio track describing the site is on display in the visitor's center. Fayette is intended to be more of a historical site or museum than a tourist attraction. The site documents the early days of the industrial revolution and the struggles of immigrant's as they arrived on the shores of America with little more than what they could carry with them. It also has many examples of the crafts and basic skills needed to make do with what was available.